Flowers are often given as a sign of love and friendship. Roses and peonies are two of the most popular varieties used for gift-giving and decoration. These beautiful flowers have symbolic value and a sweet scent. Different colors have unique meanings. The most common gift of flowers is the red rose, a symbol of romantic and passionate love.
How the Receiver Will Respond
When it comes to flowers, red roses are often given as a sign of love.  Knowing what various colors symbolize is helpful before sending the wrong message to your beloved or friend.
It's important to consider how the receiver of these beautiful flowers might interpret your gift. An arrangement of red roses presented on the first date may not be the best choice. There are a lot of choices of colors.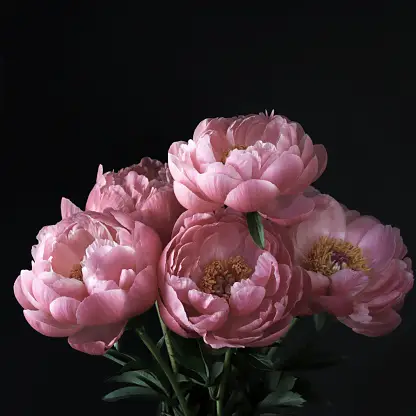 Roses and Peonies
If you want to give someone special the gift of flowers, it is good to know a few things about which flower to choose. Peonies can also be given as a gift. They are grown in several hues, but roses come in a wider range of colors. Both flowers have the same symbolism, according to their color. There are only a few key differences between these two flowers.
A simple glance may fool you at first until you study the flower's details. Few flowers rival these two beauties that have large blooms and look lovely in a vase. Flower arrangements often contain one or both of these popular flowers.
You might like How To Trim Peonies for Vase
How to Choose the Best Color Flower
Deciding on garden roses vs peonies is your most challenging problem. Once you know which variety to order from your florist, you can easily choose the color. This is not simply a color that you like, but giving these flowers sends a message!
Peonies are more expensive than roses and are more difficult to locate outside of their growing season.
You might also like Fertilizing Peonies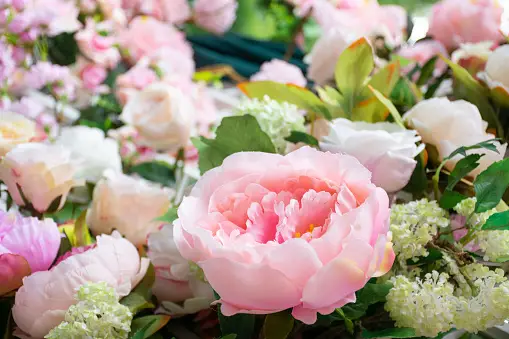 What Do the Flower Colors Represent?
As we said, red roses represent romantic love. Peonies grow in deep pink and have the same meaning. Both flowers will make the receiver think of you each time they see the arrangement or bouquet.
Red roses are widely available and are commonly often used for weddings, anniversary celebrations, and even to show love for a mother or grandmother at a funeral. Like peonies, they are used to decorate for graduation, award ceremonies, and other occasions. This color rose is used to show love and respect.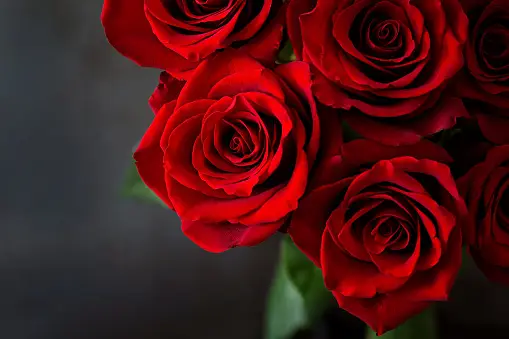 Other Colors and What They Symbolize
People often give flowers as gifts when they are not sure of anything else to give. You can't go wrong with them.
Yellow flowers symbolize platonic friendship. You may give your best friend this color when she gets engaged or has a baby. Yellow roses may be given to show joy and happiness.
The Symbolism of Pink Flowers
Pink varieties of flowers symbolize feminity and motherhood. They make a great gift for a new mother or for a friend who just discovered her pregnancy.
Pink peonies have a romantic side as well. They are often used to decorate for celebrations, especially weddings. Peonies may represent the soft and tender side of a relationship. When you're looking for something special, you can't go wrong with these flowers.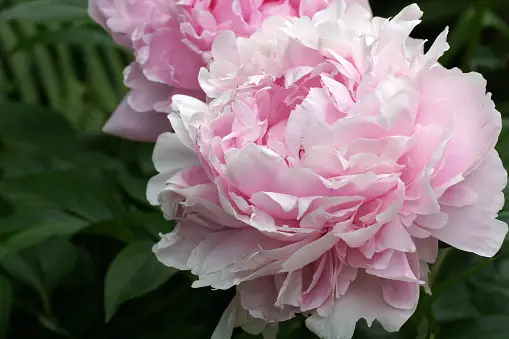 What Do White Flowers Symbolize?
White or cream-colored flowers symbolize purity, innocence, and loyalty. They are often used in church arrangements for special events like baptisms or worship services. You can also decorate for a baby shower with white garden roses or peonies.
When peonies and roses are combined in a floral arrangement, it is exceptionally attractive. They are often used for wedding decor. Floral designers use both flowers in the arrangements and sometimes for large or small bouquets for the bride and her bridesmaids.
Differences Between the Two Flowers
Peonies and roses look almost the same, but roses have fewer petals per bloom than peonies. As peonies mature, they open wide to reveal an abundance of perfect petals for a romantic look.
Another difference is the growing season. The choice of garden roses and peonies can provide flowers all during the spring, summer, and fall. When peonies end their short growing season, roses will still be blooming for months. Roses grow from April or May until cold temperatures arrive. Peony's growing season begins in the middle of May and lasts until the end of June.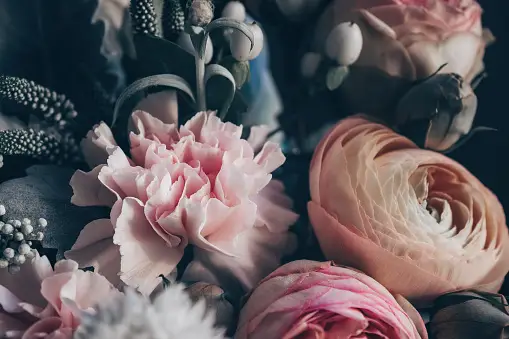 Varieties of Roses
Garden roses come in a wide variety of colors except for blue.  You can plan on paying more for flowers in an arrangement than for a dozen loose roses.
Shrub roses, climbing roses, and all varieties are commonly used in landscaping. They provide color for a beautiful garden. Roses require full sun and well-drained soil. There are new hybrid varieties of roses that are stronger and disease-resistant than varieties of the past.
You May Also Like How Often to Water Cucumbers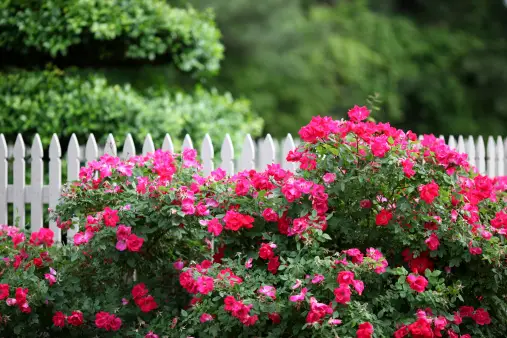 More About Peonies
The peony bloom looks similar to a rose. Peonies typically have a curly, wispy, and delicate look. They are more ruffled than roses and come in white, pink, red, and a few other colors. They have a delightful appearance and open wide to reveal a bright yellow center as they mature.
The ruffly peony is more in demand than ever. Peonies have a lovely floral scent that is not as strong as the scent of roses.
Tree peonies brighten the landscape when they flower in the spring. They are perennials so you can plan on them growing each spring.
You May Also Like May Berry
Are Roses Difficult to Grow?
Roses have grown for thousands of years. There is a lot of misunderstanding that it is difficult to grow roses. It can be a challenge depending on the variety. Garden roses tend to need little care and attention. Many experienced gardeners think that rose bushes are the easiest type of rose variety to grow. They don't require as much pruning and care as garden rose varieties demand.
You can get more flowers from roses than from peonies, so you might choose roses instead of peonies for your garden.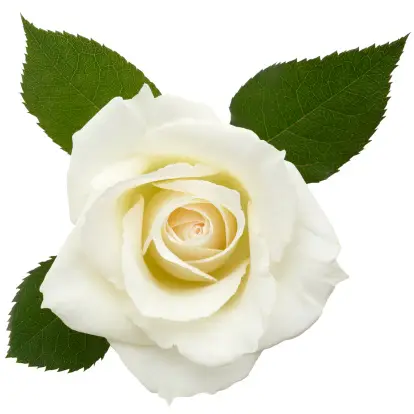 Other Types of Roses
Another variety of roses that you may not be familiar with is piano roses. These roses typically have dark red outer petals and a perfect shape. They are garden roses with spherical shapes with lighter petals on the inside. Garden roses are typically not piano roses. This flower is a deluxe model with greater beauty. A florist is able to decide if a rose is a piano.
There are many types of roses. The cabbage variety has extra layers of petals which add to its beauty. Most roses and cabbage roses have been found in different parts of the world and were then shared with other distant areas.
You Might Also Like Powdery Mildew on Roses
Other Peony Varieties
Peonies also come in many varieties and they even grow on trees. More than thirty peony species exist. Most peonies have a basic round appearance with various color options. The Bowl of Beauty is a nursery hybrid with white inner sections and lavender outer ones.
Another interesting variety is the Reine Hortense with its color that changes from white to pink as it grows. Peonies are always beautiful but this heirloom variety is a flower to behold. It resembles a peony but is fluffier than most others.
This special type of flower is more expensive to purchase.